The moments you loved, the moments you want to forget, and the moments that made 2017 a memorable year in hip-hop.

Y'all ready? Gather the whole crew, they'll want to read this too.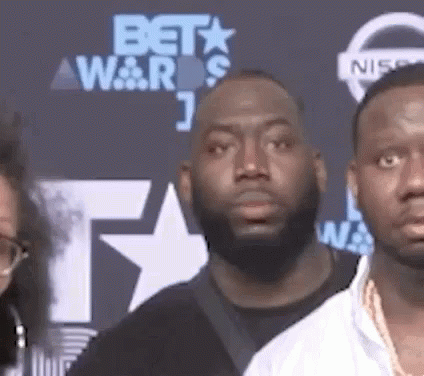 Joe Budden VS. MIGOS
Let's start it off with undeniably the most talked about rap beef and one of the craziest oh-sh*t-it's-'bout-to-go-down moment. Complex News sent out the hosts of their hip-hop show "Everyday Struggle" to the BET Awards to interview the hip-hop stars in attendance. Watch the clip below to relive the scene that ultimately launched a wave of memes and gifs.

Chance the Rapper Won 3 Grammys
The Detroit rapper took home 3 prestigious wins at the 59th Annual Grammy Awards. He won "Best Rap Album" for Coloring Book, which was already a major achievement as it was originally released as an online streaming album. He also got the "Best Rap Performance" for "No Problem" and last, but definitely not least, he accepted the Grammy for "Best New Artist."

Eminem's BET Hip Hop Awards Freestyle Cypher
Proof that the Detroit rapper is arguably one of the best rappers of our time. This was 4 minutes of straight up facts. I mean, just when you thought he had said enough, he kept spitting more facts. This year also saw Eminem releasing his highly-anticipated 9th album Revival, his first release since 2013.

Lil Uzi Vert's Fashion Style
While the eccentric rapper definitely had some of the most popular hits on the hip-hop charts this year, it was his personal style that got the Twitter fingers on overdrive. Earlier this year, a fan posted this photo of him and the rapper at what seemed to be backstage of a concert and the internet trolls went wild. This striped shirt, Goyard bag, and metal choker outfit will forever live online.

Kendrick Lamar's Performance at the VMA's
2017 proved to be one of the most successful years in the Compton rapper's career. Kung Fu Kenny literally turned up the heat at MTV's Video Music Awards with his live performance of "DNA" and "Humble."

Remy Ma VS. Nicki Minaj
Speaking of facts, can we all agree that Remy Ma's "shETHER" diss track was straight up rap savagery at its finest. Listen, we all know hip-hop in the 90's and early 2000's was fueled by rap beefs. Your whole career could have easily ended with a single bar or track. This year saw the return of one of the illest emcees in the game, Remy Ma. She also helped revive the spirit of letting your rap skills speak more than album sales.

Drake Continues to make Toronto proud with OVO Festival
There was certainly a lot of Drake news throughout 2017 to make a whole dedicated post. From his rumored relationship with Jennifer Lopez, retiring some strippers' jerseys at Houston Appreciation Weekend, to speculations of a beef with Kendrick Lamar. But we definitely could not forget his OVO Festival that took place in Toronto. One of the many highlights had to be the moment Tory Lanez was introduced on stage and Drake squashed any remaining notion of hostility between the two rappers.

The Rise of Cardi B
2017 will forever be the year that made Cardi B a household name. Her track "Bodak Yellow" was as hood as it can get, but everyone was blasting it from their speakers. Cardi B's reality T.V. fame, social media videos, outrageous personality, fully determined work ethic, and catchy tracks were just some of the reasons why the rap scene has embraced and applauded the Bronx superstar.

The Rise of Bhad Bhabie
Oh lawd. SMH. You also can't talk about 2017 without remembering the "Cash me outside" girl. She's now a recording artist under the rap moniker "Bhad Bhabie."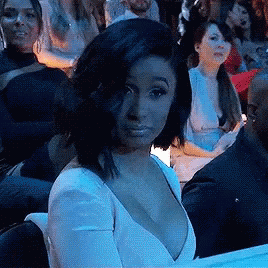 Jay-Z and Kanye West's Complicated Drama
When Ye stood on his floating stage and ranted about Jay-Z and his family, the world was transfixed. Jay later dropped his album 4:44, which had a cryptic track that hints at Jay's response to Ye. Afterwards, Jay got on a Rap Radar podcast and said his honest response to Ye's stage rant. The world was now on the edge of their seats. We thought Kanye was going to drop a diss track after being spotted at music studios, supposedly working on new tracks. But then nothing. And now the latest chapter in this drama? Jay-Z says he and Kanye have a "complicated relationship" in a recent interview with The New York Times. (The last few minutes of the interview is where they mention Kanye.)

A Tribe Called Quest at Bestival 2017
After a series of amazing live performances to promote their final album We Got It from Here… Thank You 4 Your Service, the legendary hip-hop group thanked their fans for an amazing 27 years. Their final performance as ATCQ happened at a music festival in the U.K. called Bestival. Although fans definitely wished to have seen them one last time in New York where it all began, true fans will always remember the first time they saw the group live in any of their tours and shows. That memory along with ATCQ's timeless records will ensure the group's well-deserved praises in hip-hop history.
2017 was a crazy, rollercoaster ride full of great music, high-profile scandals, rap beefs, stage fights, reality T.V. personalities, Instagram flexin', weddings, breakups, etc. What was your favorite and memorable hip-hop moment? Let the world know below!
[ Cover image: Christopher Polk, Getty Images. Via cnbc.com ]
---